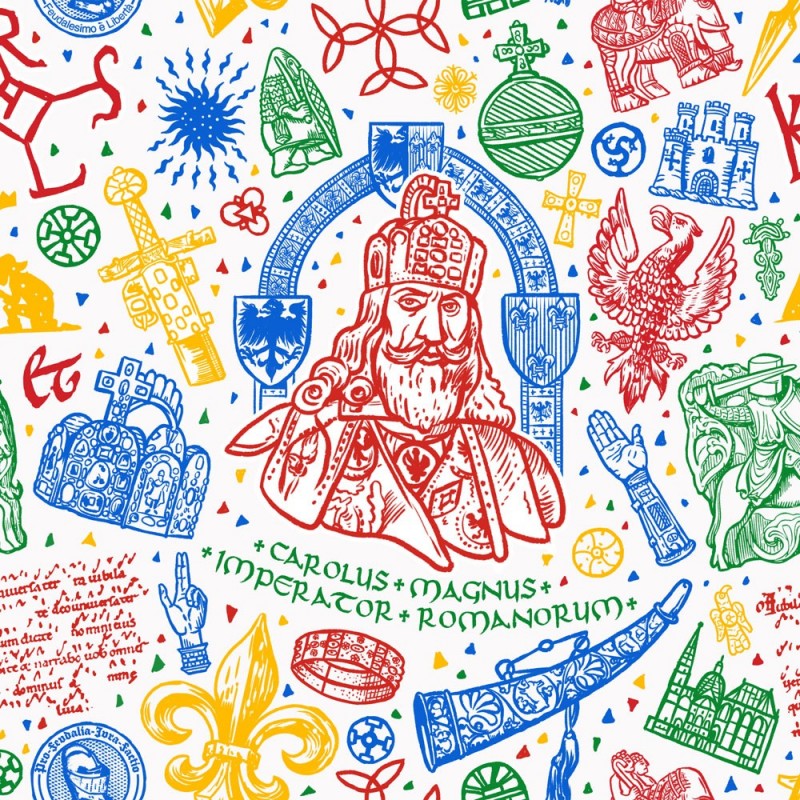 Descrizione di Wrapping Paper - Carolus Magnus
PLEASE NOTE: the package doesn't come wrapped in wrapping paper; instead, you'll receive sheets of wrapping paper for you to wrap your presents with.
With this wrapping paper you'll be able to decorate and customize your gifts with the effigy of Charlemagne and all of the elements that made the Holy Roman Empire great.
Moreover, the feudal power emanated by the paper will allow you to make sacred and blessed even the most heretics and apocryphal contents!
Format: 70 x 100 cm
Material: 100 g glossy coated paper
Details: delivered already folded